FSIBL Cloud Benefit
Profile Account Information.

All Branches and ATM booths Location.

FSIBL all Products details & request of account opening.

EMI, MTDR Calculator .

Exchange rate (USD, EURO etc).

Contacts info. (Head Office and Branches).

Standing Instructions.

Misc. Request and many more ….
Fund Transfer Facility within FSIBL

a) Own Account, b) Other Account

Fund Transfer Facility to another bank account through
a) BEFTN, b) RTGS

Utility Bill Payment
a) DESCO, b) Dhaka WASA, c) DPDC

QR Payment to Merchant Account

Mobile Airtime Recharge to all TELCO in Bangladesh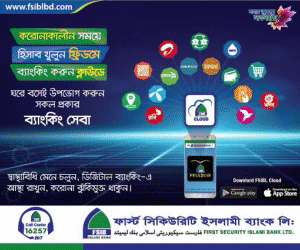 It says mobile number/DOB does not match at the time of registration …..
mehedi
2021-06-02T07:12:21+00:00
Your mobile number and Date of Birth should be matched with information given in your Customer ID.
I have forgotten my password/T-PIN
mehedi
2021-06-02T07:11:18+00:00
– By clicking forgotten Password/T-PIN option from Login screen you can easily get your password.
I can not login with my new mobile
mehedi
2021-06-02T07:09:46+00:00
– Dial *#06# from your new device and send IMEI to mobileapps@fsiblbd.com.
FSIBL Cloud Download