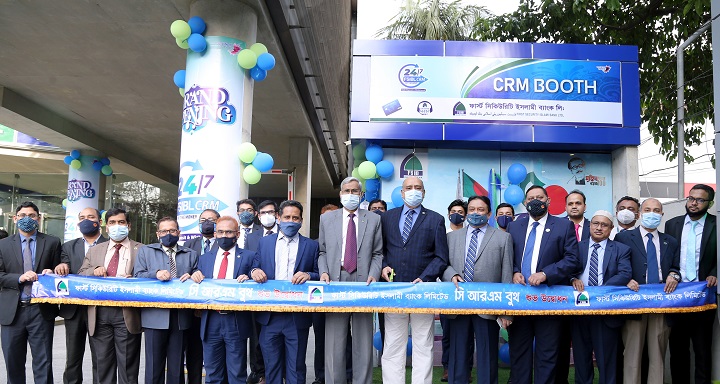 First Security Islami Bank Ltd. inaugurated CRM Booth at its Head Office on 25 March, 2021. Mr. Syed Waseque Md Ali, Managing Director of the Bank inaugurated the aforesaid booth. Among others, Mr. Abdul Aziz and Mr. Md. Mustafa Khair, Additional Managing Director(s), Mr. Md. Zahurul Haque, Deputy Managing Director, Divisional Heads of Head Office along with other high officials were present in the occasion.
First Security Islami Bank Limited has added this sophisticated and more secured CRM booth to provide better banking services to its clients on the occasion of golden jubilee of independence. From now on, customers will be able to withdraw and deposit money from this CRM booth 24 hours a day. The establishment of the booth will be gradually expanded across the country to provide better customer service at the remote level as well.
A Doa Mahfil was organized in this regard.